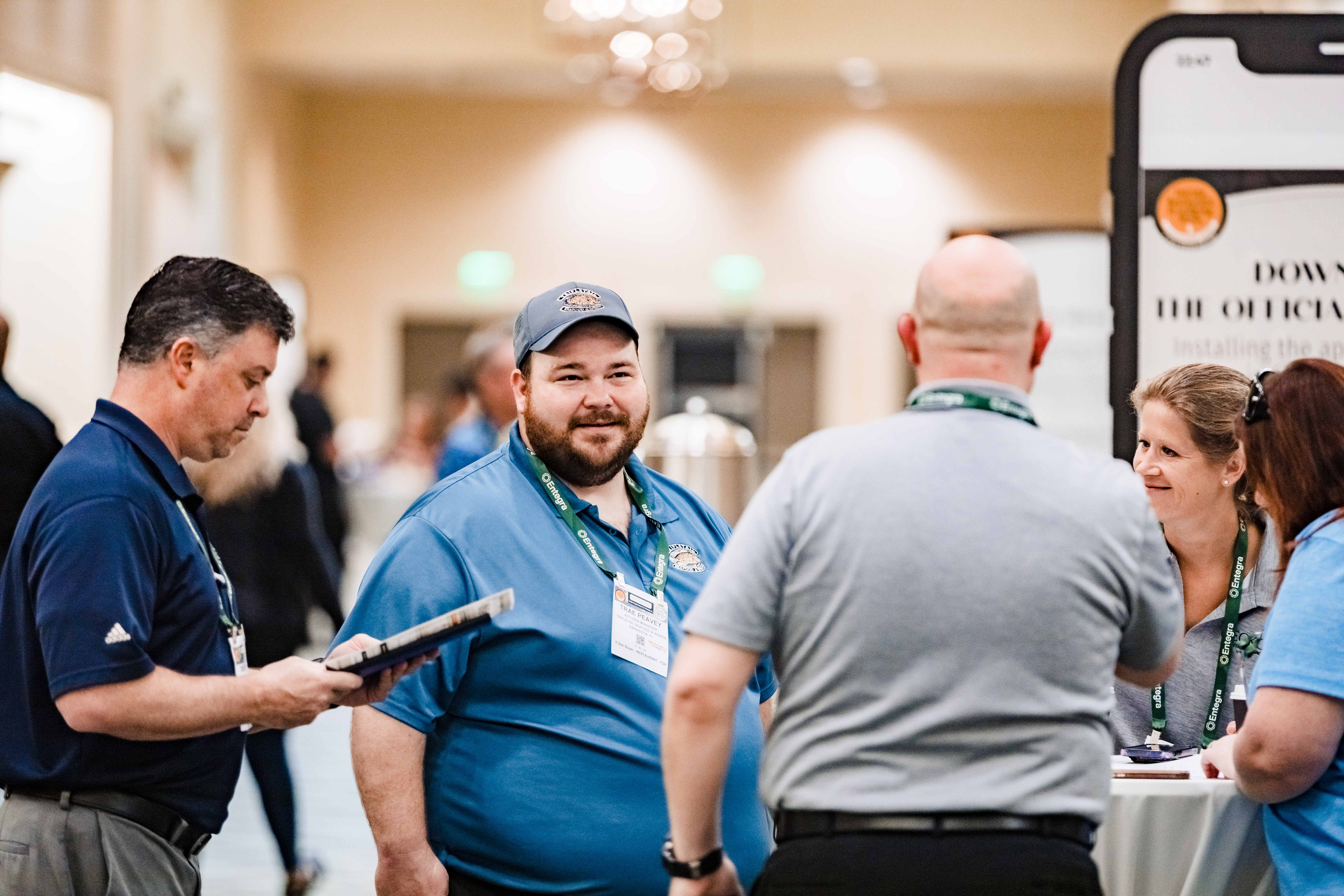 LEARN MORE ABOUT THE VALUE GAINED FROM PARTICIPATING IN THIS YEAR'S EVENT!
The Florida Restaurant & Lodging Show is the only comprehensive industry event devoted to the Southeast U.S. restaurant, foodservice, and lodging market. The Show will provide you with a strategic forum to demonstrate your food products, technology, and equipment as well as discuss service solutions with current customers and new prospects.

VIEW THE FLOORPLAN
LEARN MORE ABOUT HOW TO EXHIBIT IN 2023
NEW PARTICIPATION OPTIONS FOR 2023!
We're excited to share with you some of the NEW participation options that our team has curated for 2023. Beyond just your typical booth space, we have a multitude of participation options you can take advantage of and get your brand in front of the right audience. There is something for every business type & every budget. Below you will find some highlighted NEW options but feel free to take a look at our full sponsorship kit.
WHY EXHIBIT AT THE FLORIDA RESTAURANT & LODGING SHOW?
You need a marketing vehicle that is certain to produce results and a significant return on your marketing investment. If you want to LAUNCH YOUR NEW PRODUCT, ACQUIRE NEW BUSINESS, INCREASE YOUR MARKET SHARE, or EXPAND YOUR REACH LOOK NO FURTHER.
This event is your best business-to-business option if restaurant or foodservice operators are your target audience.
of attendees have purchasing authority at the
Florida Restaurant & Lodging Show.
of exhibitors say they are likely to return next year
BUSINESS | ORGANIZATION TYPES WHO ATTEND THE SHOW
Restaurant
Full Service
Fine Dining
Pizzeria
Deli/Bakery
Hotel/Motel/Resort/Casino/Cruise Ship
University/Campus
Hospital
Municipal Service
Corporate Dining
Coffee Bar
Ice Cream/Yogurt
Country Club/Membership Club
Lounge/Bar/Nightclub
Non-Hotel Banquet Facility
Caterer
Sports Arena
Amusement Park
Convention Center
Real Estate
Consultant
Retail Store
Supermarket
Distributor
Dealer/Broker
Importer/Exporter
Manufacturer/Manufacturing Agent
Association
Restaurant
QSR - Franchise