THE FOODSERVICE COUNCIL FOR WOMEN
CELEBRATES WOMEN IN THE INDUSTRY
Monday, September 16, 2019, 2:00 PM - 3:30 PM, Center Stage
The Food and Beverage Portfolio and Kathleen Wood are pleased to host the Foodservice Council for Women annual panel discussion and networking session.
The Foodservice Council for Women (FSCW) has created a platform for women to connect, share, inspire and learn from during the Food and Beverage Portfolio tradeshows. The FSCW networking panel features women leaders in the foodservice industry who are transforming the hospitality industry through their strength, perseverance and forward thinking demeanor's. 
What does it take to succeed in the foodservice industry today? What are the questions you need to ask, you wish you would have asked or you never knew to ask?  Our incredible line-up of winning industry leaders will answer these questions and much more in this intimate and must-attend panel discussion. 
Let's support, celebrate, honor and recognize the tremendous contributions women have and continue to make in the foodservice industry! 
Heather McPherson
Florida Restaurant and Food Publicist,
Award-Winning Cookbook Author and Food Writer,
and Florida Farms Advocate
2019 Beacon Award Recipient 
Nora Galdiano, CEC, AAC
Chef/Culinary Consultant 
Sysco Central Florida, Inc.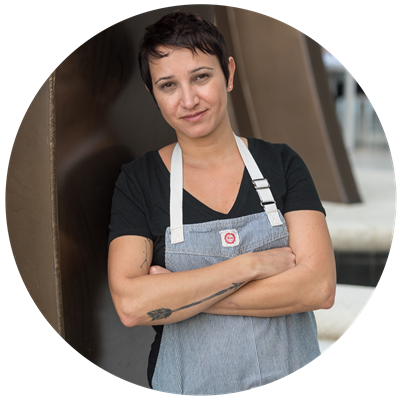 Paula DaSilva
Executive Chef
The Ritz Carlton
Fort Lauderdale
Jeannie Pierola
Chef Owner
Edison: Food + Drink Lab
Trina Gregory-Propst
Chef/Owner 
Se7enbites/ SETTE 
Isabel Laessig
'Family Foodie,' Founder
Sunday Supper Movement &
Food Wine Conference
Mareya Ibrahim 
The Fit Foodie,  TV Chef, Holistic Nutrition Coach,
Author and Award-Winning Entrepreneur and Inventor 
Moderator 
Foodservice Council for Women Co-Founder Kathleen Wood
Kathleen is the founder of Kathleen Wood Partners, an innovative growth strategy firm, specializing in transforming visions into reality through strategy brand optimization and leadership development. The scope of Kathleen Wood Partners spans from hospitality, healthcare, service, manufacturing and retail clients. Her firm consistently works with Fortune 500 leaders, INC 1000 founders and entrepreneurial businesses.
Kathleen is a nationally recognized growth strategist, motivational speaker and author, and a proven leader in business and non-profits. She blends her corporate sensibility and rigor with entrepreneurial vigor and innovation to deliver sustainable solutions. In 2010 she published her first book, The BEST Shift of Your Life –  The Restaurant Manager's Guide for Success Outside the Restaurant.
Kathleen's successful career experience features extensive strategic and executive leadership in operations, franchising, sales and marketing.
Kathleen is the co-founder of Foodservice Council for Women. Kathleen is a past president and board member of Council of Hotel and Restaurant Trainers.  She is also a past Executive Committee Member and Board Member for Women's Foodservice Forum.
Kathleen has never left her operational roots and is a founder and business partner in Suzy's Swirl, a frozen dessert concept founded by herself, her sister Sue and niece Jen Tierno.  Their vision is to re-ignite the American Dream through swirling frozen goodness, swirling greatness and swirling gratitude with their innovative frozen dessert concept.
She holds a Bachelors of Science degree in hotel restaurant and management from University of Wisconsin – Stout and Master in Business Administration from Loyola University of Chicago.

Visit her website at www.kwoodpartners.com
HAVE A FEMALE LEADER IN THE FOODSERVICE INDUSTRY YOU'D LIKE TO NOMINATE AS A PANELIST OR BEACON AWARD RECIPIENT