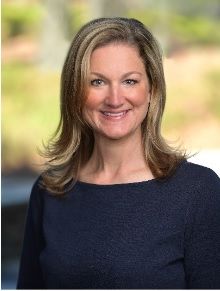 Amy Ohde
Executive Director of Launch Support
,
Chick-fil-A
Amy Ohde is currently the Executive Director of Launch Support at Chick-fil-A. Her department is responsible for Chick-fil-A's Leadership Development Program, leading Company Operated Restaurants, launching domestic & international Chick-fil-A Restaurants, as well as leading Chick-fil-A's Field Talent Staff (comprised of 3-4,000 trainers across the country). Prior to this role, Amy led the reorganization of Chick-fil-A's consulting model, which is the vehicle in which Operators receive direct support from the corporate staff. She continues to support this work through leadership on a cross-functional organizational strategy team helping align systems, process, and people to the vision of the new operating model.
During her time at Chick-fil-A, she has worked directly with Chick-fil-A Operators consulting them on their leadership, people, sales & brand growth, financial stewardship and quality & customer experience. Amy became the first female consultant at Chick-fil-A to start as a consultant and work up to director. She was one of six Regional Directors of Field Operations for Chick-fil-A, Inc. She led over 360 Chick-fil-A Restaurants, which produced $1.5 billion dollars of sales in 2015, leading the way with innovative field solutions and developing future focused leaders. Amy has over 20 years of experience in business management, where she has influenced processes, development and vision.
Prior to Chick-fil-A, Amy was a partner in starting a medical staffing company based in downtown Chicago. She worked as the Staffing Operations Manager where she oversaw employee payroll and client invoicing, created an employee benefit package, and developed the company's operational strategic plan. In the two years of her leadership, the company grew to annual revenue of $8.5 million.
Amy received her BS from Drake University and her MBA from the University of Georgia in their 11-month MBA Program. While at Chick-fil-A, she's also completed the Advanced Management Program from the University of Chicago. Amy currently serves on the Board of Trustees at Drake University and participates in mission trips internationally with Lifeshape.
She has been married to Mark for 23 years and is a mom to Allison (19, Sophomore & Student-Athlete at Dartmouth College, ) and Ryan (17, High School Senior). With any free time, her family enjoys playing sports and traveling together around the world.