Everything you need to plan your travel and stay for the
Florida Restaurant & Lodging Show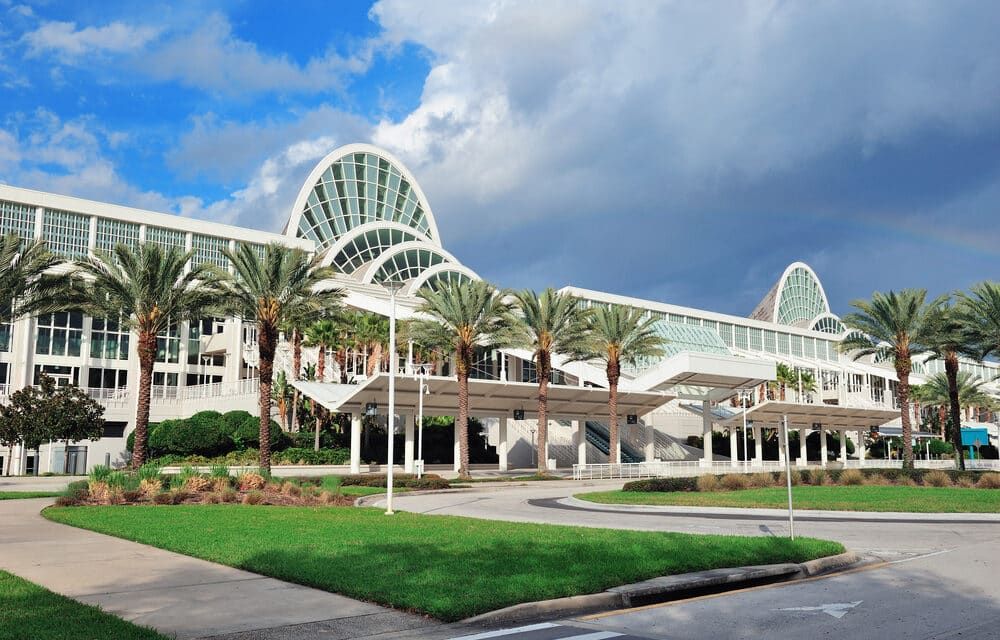 HOTEL BOOKING COMING SOON
Getting Here
Driving to the Show?
Numerous roads, including State Road 528 and Interstate 4, surround the Orange County Convention Center, providing guests convenient and direct routes to the Center.
The Orange County Convention Center operates a number of LED message signs along International Drive, State Road 528, Universal and Westwood Boulevards and Convention Way. Programmed daily, the signs direct attendees to the closest available event parking.
The Orange County Convention Center operates three parking lots with accessible parking available. All spaces are available on a first-come, first-served basis. A $20 parking fee will apply to passenger vehicles. A $30 parking fee will apply to oversized vehicles. The OCCC accepts cash, traveler's checks, American Express, Mastercard and Visa as payment for parking fees.
Need a Taxi?
The location of taxi service varies by show. Typically, a taxi stand will be set up in the front of the building.
The following taxi cab companies are approved to pick up at the Orange County Convention Center:
Checker Cab
website | (407) 422-2222
City Cab
website | (407) 422-2222
Diamond Cab Company
website | (407) 523-3333
Star Taxi
(407) 857-9999
Yellow Cab
website | (407) 422-2222
Public Transportation
I-RIDE Trolleys
Taking an I-RIDE Trolley is one of the most convenient and least expensive ways to explore the International Drive resort area. Trolley stops are conveniently located in front of the West and North/South buildings on International Drive. Trolley passes are available for purchase at the OCCC Guest Services desk.
For maps and fare information, visit the I-RIDE Trolley website.
LYNX bus
The area's public bus system - LYNX - has routes servicing the Orange County Convention Center with connections to the Orlando International Airport and Downtown Orlando.
To plan your journey and obtain the latest fares, visit the LYNX website.
Accommodation
Through our official housing partner, Connections Housing, we provide reduced hotel rates and travel discounts for your trip to Florida. Connections Housing will never ask you for a deposit or pre-payment on your reservation.
Hotel Booking Coming Soon!
Please note: Connections Housing is the ONLY official housing company associated with the Florida Restaurant & Lodging Show. While other hotel resellers may contact you offering housing for your trip, they are not endorsed by or affiliated with the show, and entering into financial agreements with such companies can have costly consequences.

If you have any questions regarding hotels or your reservation, please contact Connections Housing at 855-476-6976.
Best Rate Pledge:
The lowest room rates available have been negotiated at official hotels.
Other booking channels are monitored to track down rival rates.
Rates are lowered when necessary and applied to already-booked rooms.
If you booked your hotel room for the Florida Restaurant & Lodging Show through any party other than a hotel itself or Connections Housing (the Show's official housing vendor which handles all housing requests made via
www.flrestaurantandlodgingshow.com
, we ask that you immediately contact the hotel booked and confirm your reservation. Every year, we receive complaints of instances where hotel room resellers unaffiliated with our shows have taken payments from show attendees and exhibitors without actually booking the promised rooms (or, alternatively, that the resellers initially booked the rooms and then canceled them without notice and without refund to the customers). Don't be fooled by offers from other parties using the Florida Restaurant & Lodging Show name - they are NOT affiliated with Clarion Events or the Florida Restaurant & Lodging Show. Remember, if the offer seems too good to be true, it probably is. At the very least, prior to booking with a party other than Connections Housing, please check the prospective vendor's rating at
www.bbb.org
.